It is predicted that 145,000 new social homes need to be built each year, and 1.2m homes are needed for younger families currently unable to buy. This solution relies on an industry heavily contributing to climate change; responsible for 40% of carbon emissions and 61% of waste. The energy efficiency of UK housing stock is also amongst the lowest in Europe. We urgently need a rapid increase in housing and a drastic decrease in carbon emissions.
Fortunately, there might be a way to solve two problems with one silver bullet.
Modular housing is an alternative to the traditional on-site construction model; involving designing a building digitally and constructing it in a factory. The finished modules are then transported to site and dropped in place - think Lego in real-life.
Energy-efficient homes can be built offsite in a significantly shorter timeframe, utilising less resources and leaving less waste. Controlled factory conditions also mean minimised defects, higher standards, and fewer disruptions from the British weather. This manufacturing method, coupled with advancements in artificial intelligence and virtual reality assisted design, can result in high-quality housing with a lower environmental impact.
So, who is making moves to modular? Let's look at some examples.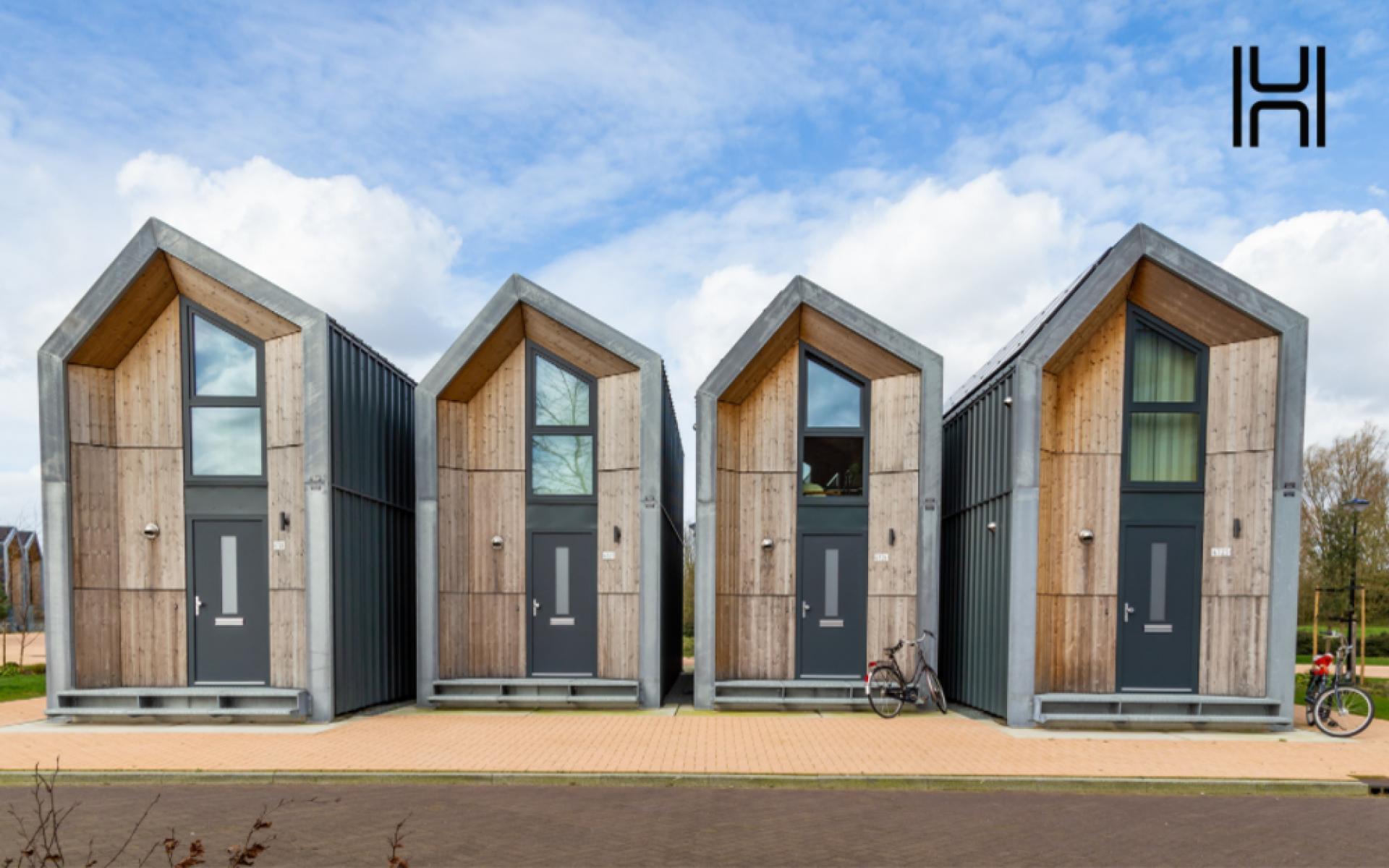 1. OURhome by Ideal
Ideal builds modular homes with speed, sustainability and style, without compromising on value or quality. Their modern-designed modular homes use sustainable materials, can be manufactured in four days and set up onsite in just eight hours.
Ideal's OURhome initiative, created in collaboration with architects Shedkm, aims to support housing associations, local authorities and councils to deliver affordable and sustainable homes. Ideal is part of an alliance to construct 1,500 high-quality, carbon positive, affordable homes in The Royal Borough of Greenwich. They have also joined the Government's Northern Powerhouse Partner (NPH) programme to boost the northern economy with eco-friendly, cost-efficient and affordable modular homes.
2. Ilke Homes
Affordable, fast and precise. Just last year, Ilke built four zero-carbon modular homes for social rent in The Royal Borough of Greenwich; supporting the council's goal of net-zero-carbon by 2030. With an EPC score of 101/100 - scoring higher than A - these air-tight homes reduce heat loss, are equipped with solar panels and air-source heat pumps, and are amongst the greenest in the UK.
3. House by Urban Splash
House is Urban Splash's innovative range of modular homes, based on the belief that everyone deserves great design. Prioritising light and space, the multi-award-winning initiative allows buyers to design their dream home; from the amount of space required to the finishing touches desired. Revolutionising the home building and buying experience, Urban Splash launched an online tool, enabling people to design the details of their home and 'Live Well by Design'.
The most popular range 'Town House' is built in the controlled conditions of their own dedicated factory. Homes designed by architects, customised by you; factory-built and delivered to your new door step. What's more is that partitions in the house are non-structural; they can be removed or added over time, allowing for continuous flexibility. Town Houses can be found in Manchester, Birmingham and Salford. Could they be coming to a city near you?
4. Pocket Living
Living in London is no walk in (Hyde) park. London is the 8th most expensive city to buy a house, and owning a home in the capital is a distant daydream for most of us. That's where Pocket Living comes in. They're on a mission to get 'city makers' onto the property ladder, selling well-designed homes for 20% below market value. Pocket Living is making a difference with modular; developing factory-built units for well-designed, well-built homes – quickly.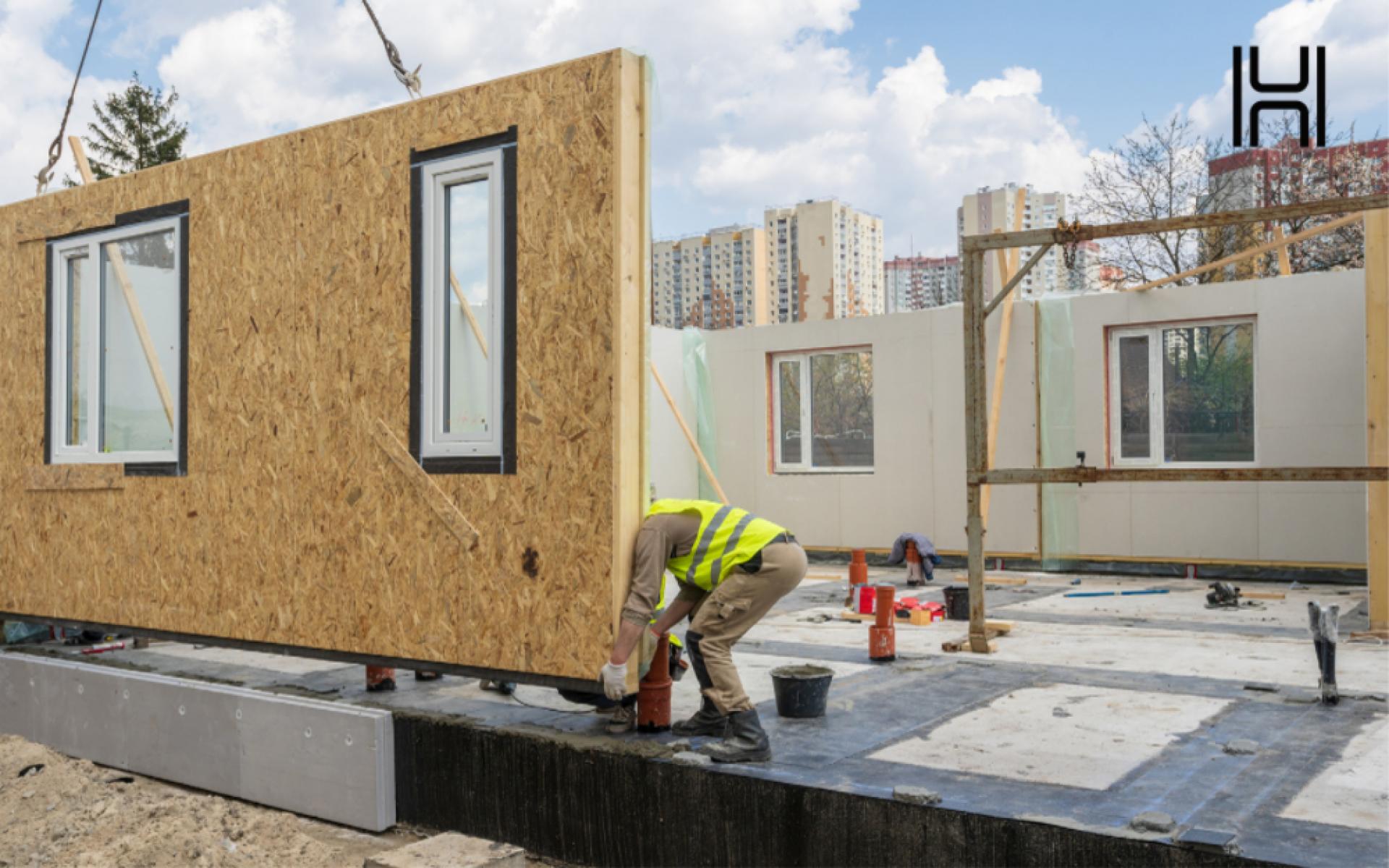 5. U-build by Studio Bark
There is little more rewarding than wandering around IKEA, choosing your new furniture and building a brand new bed, bookshelf or bathroom storage space, all from a flatpack. What if you could take this DIY satisfaction to the next level? What if you could construct your own space from a flatpack? With U-build, you can do just that. Believing that buildings should be affordable and adaptable, U-Build allows buyers to take control of the whole build process: designing, creating and adapting the spaces. Whether you want to build your own box house, a home garden studio, or just some extra storage space, you can build it with U-build, using a selection of durable non-toxic materials, in three simple steps; design your space utilising their software, assemble from flatpack with hand tools, enjoy your new space with satisfaction.
Property developers such as Berkeley Group are embracing offsite manufacturing; having committed in 2018 to "deliver the Berkeley Modular facility and ensure that 30% of construction value is delivered through off-site assembly by 2020."Modular housing can be utilised to build much-needed affordable homes, help first-time buyers onto the ladder and spruce up existing living spaces - in a shorter timeframe and with lower lifecycle carbon emissions than traditional alternatives.
However, there are concerns about certain materials utilised to construct modular homes and the long-term sustainability of homes. The Build Off-site Property Assurance Scheme (BOPAS), a "risk-based evaluation demonstrating that homes built from non-traditional methods and materials will stand the test of time for at least 60 years", will be a key ally in the move to modular.
Between 2017-2018, just 7.5% of new UK homes utilised prefabricated or modular elements, compared to 84% in Sweden. If the UK is going to build the homes that are urgently needed, while reaching climate change commitments, we need to rethink and reimagine traditional methods - and fast. Modular housing might just be the key to these challenges.
If you would like to discuss hires for your finance or operations team, please drop me over an email to charlotte@harmonicfinance.com