Has remote working helped the Boston start-up space?
The COVID pandemic affected global economies, governments, and societies in many different ways.
One of the most significant impacts of the pandemic has been the accelerated transition from traditional office-based employment to remote working.
Although some employers were experimenting with remote working before COVID emerged, the pandemic forced the majority of businesses to instantly pivot from physical office spaces to virtual setups.
And while many companies are now implementing a 'hybrid' system, it seems unlikely that we'll ever return to pre-COVID levels of office attendance. In fact, according to research from McKinsey & Company, "about 20-25% of the workforces in advanced economies could work from home between three and five days a week."
The migration to flexible working seems like it's here to stay.
But how will this transition affect the Boston start-up space? While the situation presents some exciting opportunities (e.g. access to a wider talent pool) there could be some potential drawbacks involved too.
Let's take a look at how Boston start-ups might navigate remote working, and explore the benefits and challenges that could appear over time.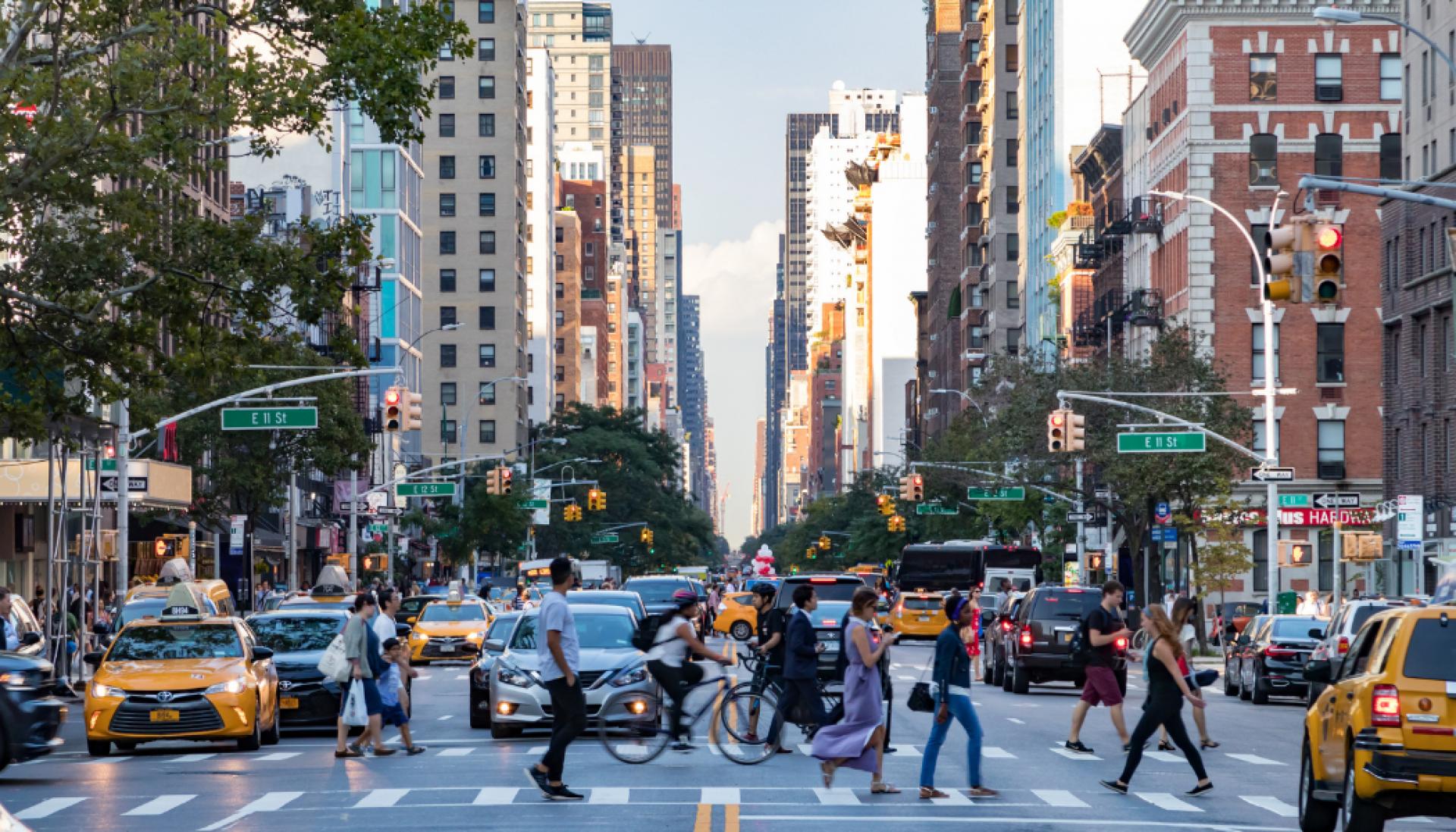 The Boston start-up space
The Boston start-up scene has been thriving in recent years, producing top-tier tech companies like DraftKings, Wayfair, HubSpot, and Toast.
Exciting and innovative businesses are appearing in every industry, and consistent backing from established investors is helping the city's start-ups to generate serious momentum.
So what has fuelled this recent wave of promising start-ups?
A major turning point was a change in Massachusetts state policy. Massachusetts was previously known for strict non-compete markets that would reduce employee mobility between companies, but these laws were changed in 2018.
The result was widespread retention of Massachusetts talent. Graduates from Harvard and MIT were encouraged to remain working in cities like Boston rather than move away, which helped to produce a highly educated and qualified workforce. Start-ups were able to tap into this expanding pool of talent, and achieve rapid growth as a result.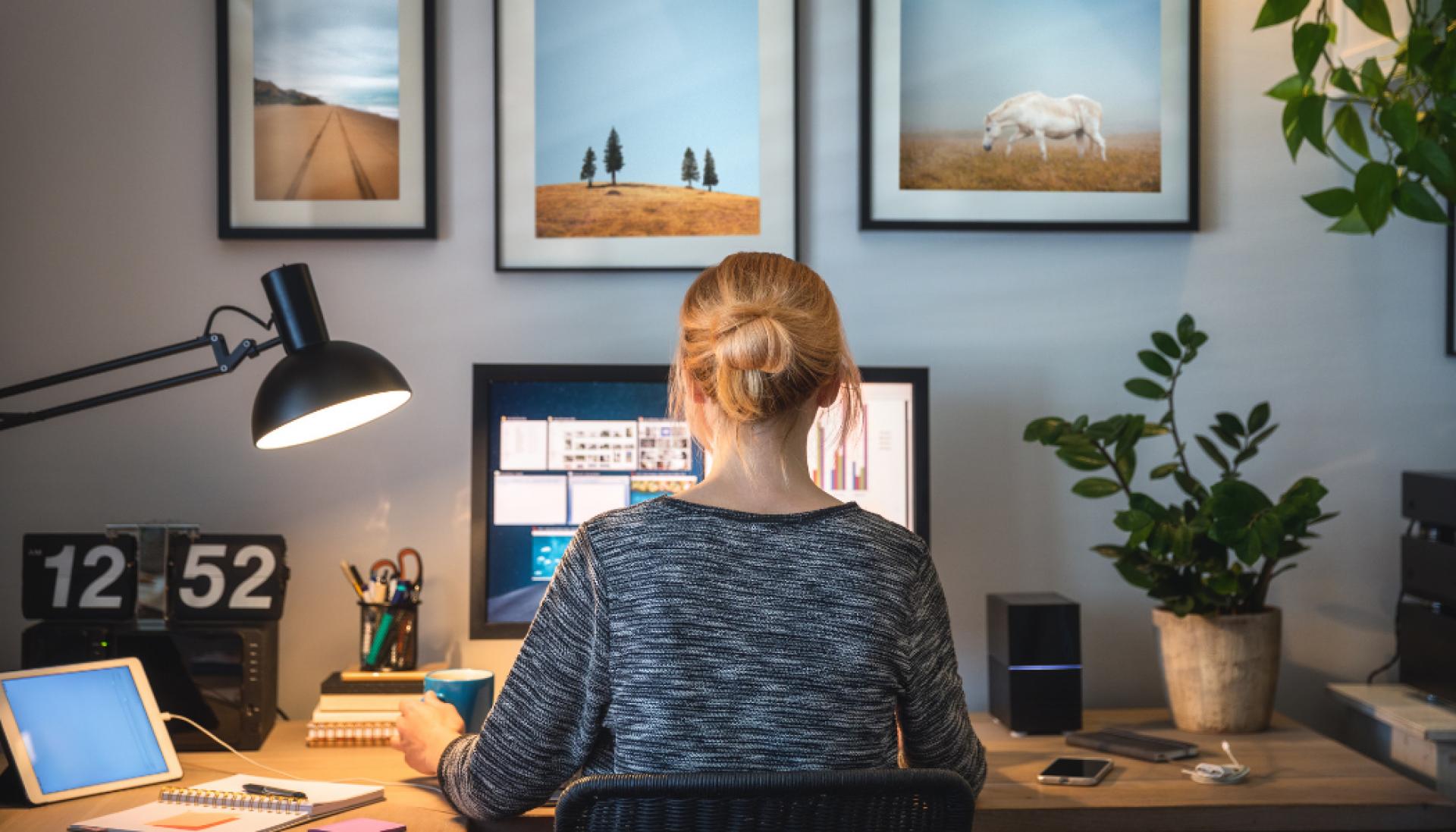 What opportunities could remote working offer Boston start-ups?
However, the remote working transition isn't all doom and gloom for Boston start-ups. There are also some very exciting commercial opportunities involved with flexible working.
Rent can be a huge expense for early-stage start-ups, and investment funds should ideally be spent on business development rather than overheads. Remote working makes this possible, reducing the need to pay eye-watering real estate costs.
Plus, money saved on rent can also be spent on hiring valuable new talent from across the country.
This can be hugely powerful for Boston start-ups, which can offer tempting remote-working positions and attract talent away from 'Big Tech' companies. An individual based on the West coast doesn't need to sacrifice their entire lifestyle for an exciting role in Boston - through remote working, both parties can benefit from new talent and job opportunities.
Remote working can also provide employees with the independence and autonomy they need to achieve a healthy work-life balance, which can lead to better quality work and higher productivity.
Research from Owl Labs found that 80% of respondents had reported an alleviation of stress by working from home. This resulted in higher employee loyalty and job satisfaction, which ultimately led to an increased retention rate.
For start-ups looking to retain top talent in a competitive market, this can be an incredibly valuable asset and a major selling point for remote working.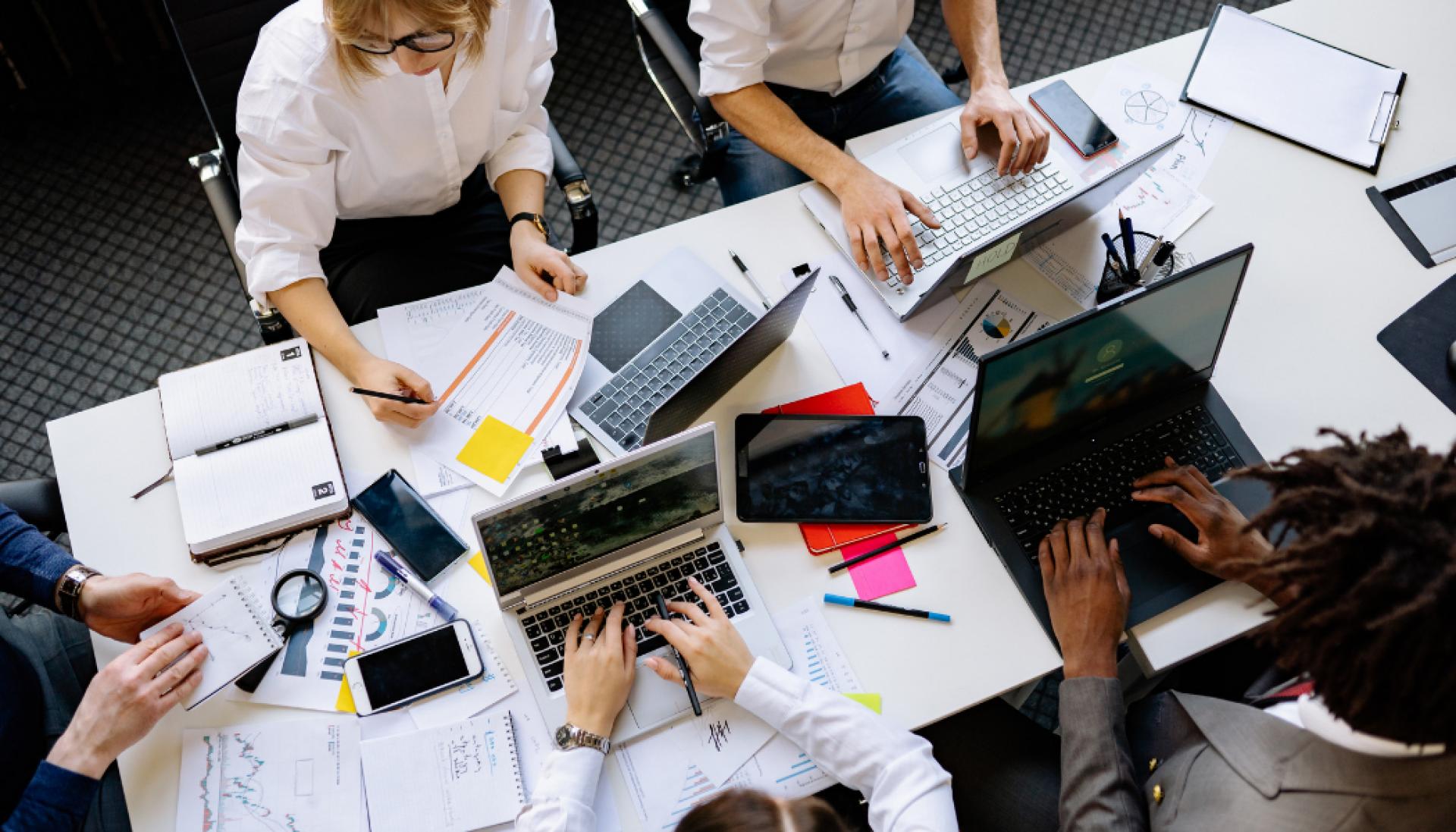 What challenges does remote working present to the Boston start-up space?
Widespread remote working remains a relatively new concept, and many businesses are still grappling with the best way to manage it.
Although there are some clear opportunities associated with remote working, there could also be some issues for start-ups in Boston.
Firstly, fewer and fewer businesses may tie themselves to the city. If the majority of work is being distributed remotely, there's less need for a physical presence in Boston to run a successful start-up.
Remote opportunities could also draw university graduates and fresh talent away from Boston-based companies. If geographic location isn't a concern, could more individuals start looking for employment in markets like Silicon Valley?
Finally, there are some overarching challenges with remote working that apply to every industry.
Remote workers can quickly feel isolated and detached, which isn't helpful for start-ups hoping to create a welcoming and inclusive culture. Managing remote workers and organising meetings can also be tricky for team leaders, which can impact productivity.
As working from home becomes all the more common, it becomes more and more paramount that start-ups find the profiles that are the right culture fit. Combine this with the prospect of a larger pool of candidates for roles, it's now even more difficult to find that right culture fit. This is where recruitment companies can help. Fellow start-up recruitment companies understand how important this cultural fit can be at early-stage companies and can help these types of businesses grapple with this issue.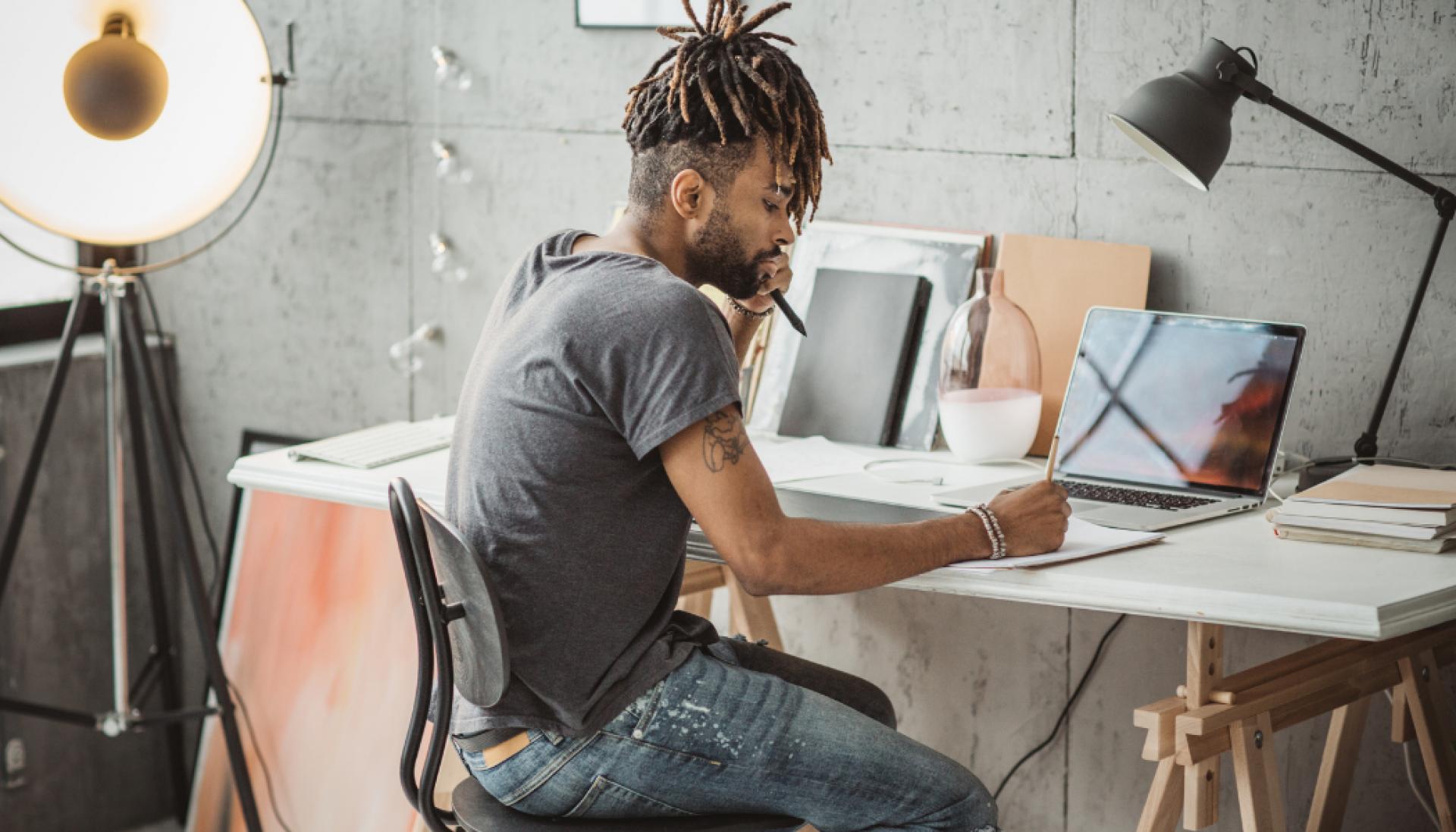 Remote working case studies in Boston
Let's take a look at some real-world examples of Boston start-ups embracing remote working.
Below are quotes from 3 start-ups in the city that have trialled remote working extensively and assessed the impact on their businesses.
Litmus
Litmus is an email marketing platform that provides businesses with the tools they need to launch superior email campaigns and communications.
Katherine Boardman (VP of People Operations, Litmus) outlines the opportunities that remote working creates for the company:
"About half of our employees work remotely, while the other half work from one of our three offices in Boston, London and San Francisco. For us, even though an office exists, that doesn't mean someone should be required to work in it. So while someone may live close to our Boston office, for example, we don't require them to come in (though we love spending time with them!)"
"One common misconception we've seen about remote work is that it can hinder collaboration. We believe the inverse is more common: offices hinder independent work. It's more important to give our employees the quiet time they need to write, design, code, and think than it is to cram them into an open office."
"A cornerstone of remote work is the work-life balance it affords. If you need to run an errand, watch your child's soccer game, play some video games, or cook dinner, that's completely fine — as long as the lines of communication are open. Because we offer such a flexible work environment, we expect a lot from our employees — and they deliver."
InVision
InVision is a real-time workspace that allows teams to collaborate and organise projects from conceptualization to launch.
Avi Posluns (Director of Employee Happiness, InVision) describes how InVision implements remote working:
"Remote-first teams are made possible using today's collaboration tools. InVision is a product design platform, but it's also a robust collaboration tool we use for our internal meetings. The more our sales team uses the product they're selling, the better they are with customers. Most of our sales decks and design collateral are housed in InVision."
"We hire and train team members no matter where they are located. This allows us to choose the best talent and create a culture that's focused on empowerment and proactivity. It also allows us to reach more prospects and attend more events."
HelpScout
HelpScout provides businesses with scalable help desk solutions that allow them to deliver slick and seamless customer service communications.
Becca Van Nederynen (People Ops, HelpScout) explains how the company has taken advantage of flexible working opportunities:
"Even though there is an amazing amount of incredible talent in Boston, HelpScout really needed to be able to find people who fit in with what the company was looking to do and financially, it was nice not to confine themselves to Boston. For us, it's really about finding the best talent."
"Because we're a remote team, we tend to hire more higher-level folks who have a lot of autonomy and can work with other super senior amazing people as well."
"Even though we are remote, we see each other twice a year at company retreats. It's very important to see each other face-to-face as well because it builds trust with each other. I can be super in the zone most of the year but I also have these two amazing weeks that I spend with my co-workers and catch up on other stuff. People just get really juiced by seeing each other again and exchanging ideas. We've seen the productivity go up in the weeks after the retreats."
COVID posed significant challenges to businesses of all sizes, but the entrepreneurial spirit of Boston start-ups has allowed them to transform potential obstacles into opportunities.
Ari Glantz of the New England Venture Capital Association stated that following "a slowdown in H1 2020, both founders and funders have seen a historic flow of capital as new needs and opportunities emerged due to pandemic-era shifts."
While the post-pandemic trend of remote working may not be ideal for every business, many Boston start-ups are finding a way to generate incredible results and retain happy employees through flexible working arrangements.
Growing businesses have more opportunities than ever to optimize their company structure, discover fresh talent from across the country, and improve employee retention.